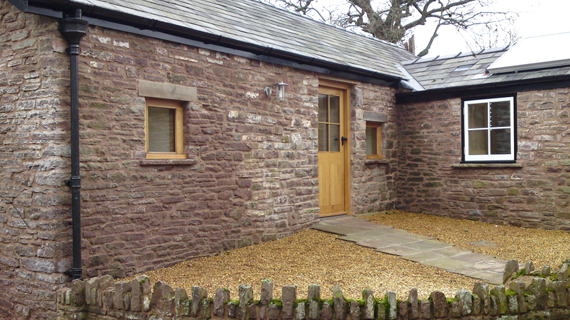 Testimonials
"MG Contractors were engaged to perform the build phase of a bespoke extension to a 1700's cottage in 2007. The building design was complicated by our desire to mix traditional with modern styles to create a truly great house for our growing family. Good design was of great importance to us. There was a substantial need for steel, innovative insulation and fire prevention required to comply with thermal and other building controls. MG Contractors worked from the building specification completing each and every requirement exactly as per the design. All snags and issues were attended to promptly during the build phase, this helped keep everything on schedule.
Some time has passed since this build was completed, the quality of the building work has stood the test of time and weather. Everyday we enjoy the view looking out over out garden thanks to the work done by MG Contractors."
Paul Cooper, Swindon
"We would like to thank you and all of your staff who were involved in the new motel which you recently built for us.
From the initial concept on to completion we were impressed by the professional and courteous service we received, and the invaluable advice you gave throughout. We were particularly pleased to receive the completed building on time and within budget.
The overall experience was effortless from our perspective and we would have no hesitation whatsoever in recommending your service to any of your future clients.
Indeed the finished motel stands here for all to see as a testament to the quality of your workmanship, and receives countless compliments from all who see and use it.
Here's wishing your company every success for the future."
G.M. Dowler, Dean Gate Motel, Lydney
Click here to read a Dean Gate Motel news article
Click here to read another Dean Gate Motel news article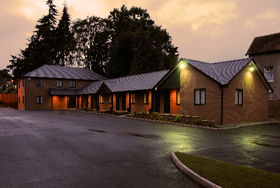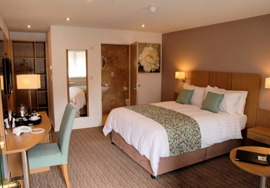 "Throughout all the projects undertaken for Watts Group we have found MG Contractors to be professional, proactive and co-operative towards their planning and execution, delivering our requirements on schedule, within budget, and to the highest quality standards.
We have found all of the team to be courteous and we would not hesitate to recommend their services to others with similar needs."
John C. Thurston, Chairman, Watts of Lydney Group Limited
"Thank you for taking over the contract, as we were aborted by our previous builder, and thank you for your professionalism and willingness to resolve issue quickly during the build process. This is a credit to your company and I am sure that you will have every success."
Phil Cooper
"Careers Wales Gwent wish to thank MG Contractors Ltd for providing work experience opportunities for local students."
Chief Executive Careers Wales Gwent